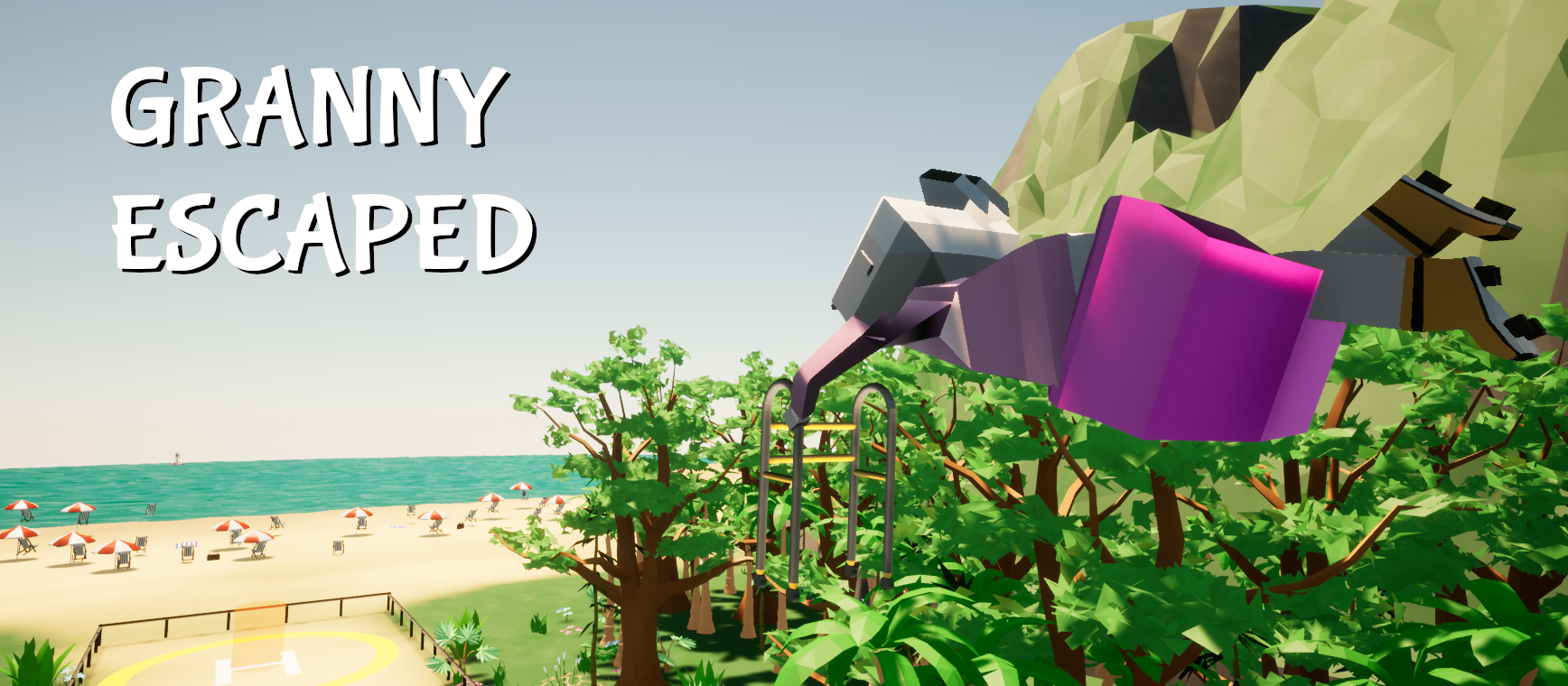 Granny Escaped
A downloadable Granny Escaped for Windows
Granny has been feeling down these days...
She just watched a documentary about tropical islands and dreams of travelling there...

Take Granny out for a dream ride in her tropical fantasy !

Inputs:
- Rotate Camera with Mouse.
- Left Mouse Button and hold to controll power.
- Move mouse backward/forward to increase/decrease power.
- Release Left Mouse Button to send Granny towards new horizons !
- Space Bar to reset Granny's Location to last known
3D Low poly game made using UE4 for the Brackeys Game Jam 2022.1.
#1 Fun award for Brackeys Game Jam 2022.1.
Solo developper, using a few free models and sounds.
PS: I just uploaded on 22/03/19 a version with some sound, infinite fall, negative score and camera fixes.
Install instructions
Unzip, click on the .exe and enjoy ! The game is ~800mb.